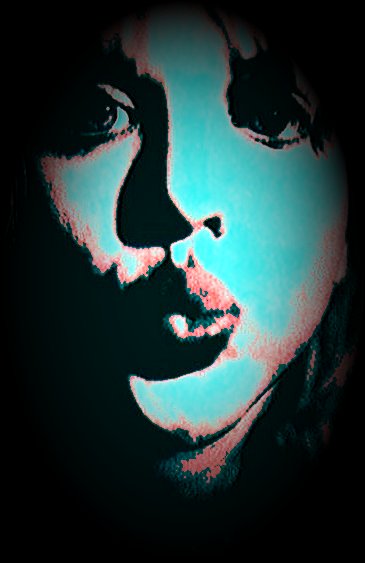 Courtney Love-Cobain
Born: August 9th, 1964 Sign: Cancer
"There is a hole that pierces right through me."
The Early Years
Courtney was born Love Michelle Harrison in 1964. Her mother, Linda, gave birth at the St. Francis Hospital, in San Francisco, on July 9th. Courtney's parents divorced in 1970 and her mother was allotted custody. Linda, then changed Love's name to Courtney. After her mother had remarried, the family relocated to Eugene in Oregon. After some years Courtney was enrolled (thrown, maybe?) in the Hillcrest School For Girls. This was a detention hall for troubled kids. Courtney, then ten years old, was constantly being reprimanded for behaviour. She is cited as very intelligent and outspoken but negative and hurtful with her actions. Whatever that means. She stayed in the school for about two years before being discharged. In her teens, Courtney tried finding a home. She went through Social Services and so forth without successfully finding one. She also went to live her father and mother several times. These trips I guess weren't succfull.
At fifteen, Courtney went to one of her first concerts. She had gone to see Cheap Trick at the Portland Coliseum. while watching, the allure of the stage seemed to have caught her.
Throughout, her young adult life Courtney Love seems to have travelled back and forth between the states and exotic places and circumstance. At sixteen, she was in Ireland to visit her dad, hank. Then, off to Dublin to immerse herself in the music scene. This was 1982, where she met musicians such as Ian McCullogh, Julian Cope, and other new wavers. And i''l continue this shit...whatever...at a later fucking date cus i am depsressed...too much to fuckin type..ah well fuck it...LILY
Courtney's Favourite Sites:
www.fuk.com coming soon but check it out
www.trashy.com shoes/lingerie/outfits/more
www.cosmicdebris.com Yummy Pop and....
www.kittygirlvintage.com You can guess
www.preachersdaughter.com punk stuff/vintage/goth and shit
www.indulge.com ah, well pampering yourself
www.graffiti-online.com i like it here, anyway
"Use to use Rembrandt toothpaste until I found out they sponsor the Rush Limbaugh show. I like tooth powder. Xtra pair undies (high-waisted white cotton from Woolworth's), Carmex, 3-4 baby barettes, Great Lash Mascara & YSL Moss Mascara, 2 clean Max Factor powderrr puffs, X-tra vintage white slip, Bobbi Brown taupe eveyshadow, CHristian Dior Holiday Red Pencil, Wet n' Wild Shiny Frosty Pink, My fourth pair of Marilyn rhinestone shades from Patricia Fields ($98 and I keep breaking them)." ---circa 1991

---

HOME*